Coronavirus Pandemic—Zoonoses and the Role of Pangolins
3 April 2020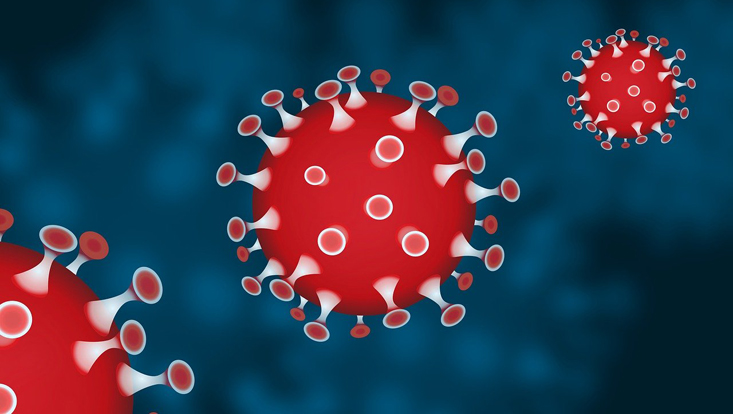 Photo: Pixabay
A new study published in Nature looks at the role that pangolins have played in the novel coronavirus as it made its way from bats to humans. Zoologists know little about these animals, of which there are 8 species in Africa and Asia. One thing we do know is that they are among the most smuggled mammals internationally. Matthias Glaubreicht, evolutionary biologist and scientific director of CeNak, and Daniel Bein, head of scientific education, talk about pangolins in Hamburg's Zoological Museum, the problematic relationship between human beings and wild animals, and other subjects.
What are pangolins doing in the Zoological Museum?
Daniel Bein: The pangolins that we exhibit here in the museum and use, for example, to teach about species preservation were confiscated by customs. They have enjoyed protection since 2000, and protective measures were strengthened again in 2016 in the Convention on International Trade in Endangered Species of Wild Fauna and Flora, also known as the Washington Convention (WA). Unfortunately, the comprehensive trade ban has not been very effective. Treaty violations must be prosecuted much more rigorously, and the wild animal trade as a whole must be subject to far greater restrictions. Meanwhile, millions of pangolins from Africa and Asia have fallen prey to poachers—roughly 100,000 animals a year. Incidentally, many hail from West Africa, primarily Nigeria, and are smuggled via Germany directly to China.
What makes pangolins so desirable?
Daniel Bein: In Asia and Africa, pangolin meat is seen as a delicacy. Furthermore, their scales are considered in some Asian medicinal traditions as having healing properties—however, properties that cannot be scientifically proven. The scales, like our fingernails, consist of keratin.
What role do pangolins play in transmission?
Matthias Glaubrecht: Based on everything we know, pangolins could be intermediate hosts for the novel coronavirus. The most recent pandemic apparently began in the Huanan seafood market in the central Chinese metropolis Wuhan. This is where the pathogen jumped from a wild animal to human beings. After all, of the first 100 infected people in Wuhan, about half had direct contact to the market, whether as wild animal traders or market managers.
What is the current state of research?
Matthias Glaubrecht: At the end of March, Chinese virologists working with Yi Guan from the University of Hong Kong identified very similar DNA sequences of the novel coronavirus in Malayan pangolins smuggled to southern China. In these animals, they found 2 independent lines with varying levels of correspondence to Sars-CoV-2 in human beings. These levels were usually somewhere between 85% and 95%. Thus, pangolins are currently the most probable intermediate hosts.
Researchers previously figured out that viruses in Chinese bats resemble the DNA of COVID-19 pathogens by up to 89%. Thus, many virologists concluded that bats could be the original host and actual source of the new pathogen.
What do we know about zoonoses?
Matthias Glaubrecht: Zoonoses are what scientists call infectious diseases with pathogens that are transmitted naturally from animals to humans before they are transmitted from human to human. We know of about 200. Presumably, many millions of people become infected with zoonoses annually, primarily in Asia and Africa, where people often live in close quarters with animals. Overall, diseases transmitted from farm and wild animals occur much more often and are much more widely distributed than previously believed. They cause roughly 60% of all diseases—which is, after all, two-thirds of all newly arising infectious diseases.
What role does globalization play?
Matthias Glaubrecht: More and more zoonoses threaten to change our world—also because we human beings have changed the world substantially. With globalization in the wake of 1492, many of these virus-caused plagues first came to the American continent. Sans immunization, an estimated 90% of the native populations died from the infectious diseases brought by Europeans. Now infectious diseases from tropical regions, especially in Asia and Africa, are coming to us in Europe. For example, HIV began in chimpanzees, which are often eaten in central Africa. Ebola, Lassa, and Marburg all had their origins in African bats, which include fruit bats. The lung disease SARS, which broke out in China, also comes from wild animals.
What responsibility do human beings bear?
Matthias Glaubrecht: Bats are not the actual problem; as important pollinators and insect-eaters, they contribute to biological diversity and ecological stability. The real problem is human beings—because they are increasingly coming into contact with wild animals and trading them worldwide. It is precisely into the tropical regions of Asia and Africa, including into remote regions, that growing numbers of people are intruding. Zoonoses evolve wherever more and more people are drastically altering natural habitats; where increased land-use leads to deforestation, agriculture, road construction, and mining.
Daniel Bein: And in China, as well as in other Asian countries, the growing middle classes want to demonstrate their new wealth by buying exotic game or even remedies made from pangolins, however ineffective. This is why wild animal markets in Southeast Asia are so popular.
So the wild animal markets are the problem?
Daniel Bein: Yes. If we want to prevent further outbreaks of viruses that come from wild animals, then they must be closed down and much more strongly and sustainably monitored.
Matthias Glaubrecht: And only in this way will increasing and illegal trade with all types of wild animal species be preventable in the long term. The markets, including the black markets, are a significant problem—especially for species diversity, beginning with elephant ivory and rhino horn, which are so desirable in Asia that all of the animals there are on the verge of extinction.
Could this also save pangolins?
Matthias Glaubrecht: Now that it has been proven that they play an important role in the transmission of wild animal diseases, hopefully this will also save the pangolin from the threat of extinction. As a potential transmitter, they have no more business coming into contact with people at wild animal markets.Above all, however, we must develop a sustainable relationship with nature, especially in the increasingly populous regions in Asia and Africa. Otherwise, our overexploitation of nature will come back to haunt us. The outbreak of the coronavirus pandemic is a wake-up call, reminding us that we cannot simply continue to blindly plunder the natural resources of our planet.
Find the original studies mentioned in this interview here:
Find more on this topic in public media:
---